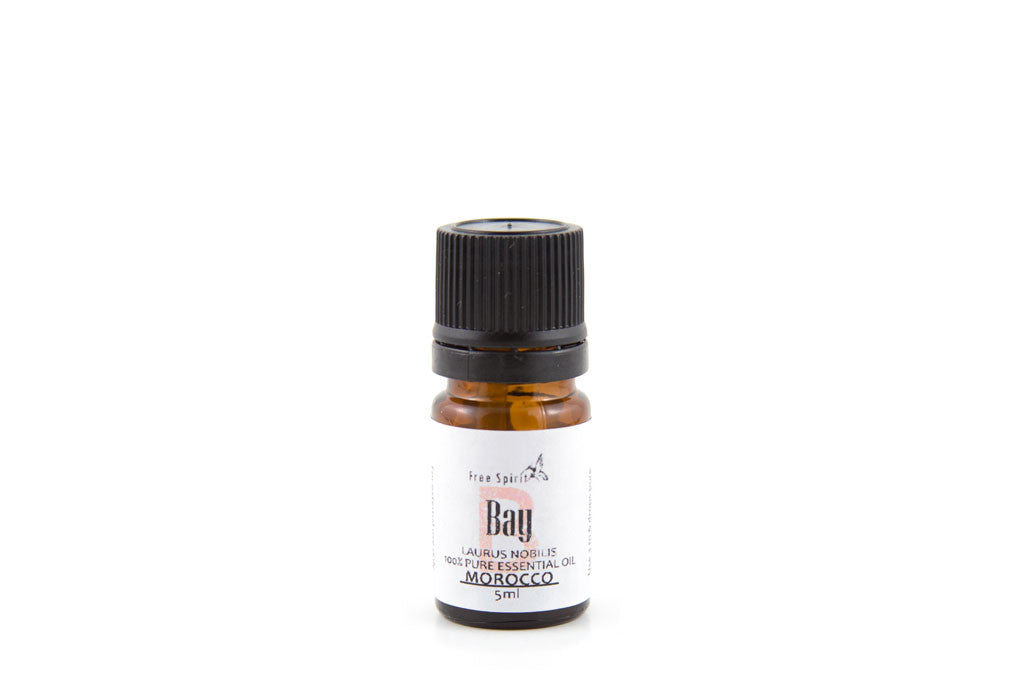 Botanical Name: Laurus nobilis L
Plant Part: Leaves
Origin: Morocco
Processing Method: Steam Distilled
Description / Color / Consistency: This can be from a pale yellow green to orange brown liquid with a thin consistency.
Aromatic Summary / Note / Strength of Aroma: Bay has a spicy bay leaf scent with a strong top note.
Blends With: Bergamot, Virginian Cedarwood, Eucalyptus, Fennel, Ginger, Orange, Patchouli, Rosemary, Ylang-ylang.
Product Abstract: This is an evergreen tree which can grow up to 20 meters high with dark green, glossy leaves and black berries. Bay was very popular with the Romans, who thought it was a symbol of wisdom, peace and protection. The Latin laudis means 'to praise', which is why the victors at the Olympic Games were presented with a laurel wreath made of bay leaves.
Cautions: Dilute before use; for external use only. May cause skin irritation in some individuals; a skin test is recommended prior to use. Contact with eyes should be avoided.
Storage: It is recommended that oils packaged in metal containers (for safe shipping), be transferred into dark glass containers to maintain freshness and attain maximum shelf life.
All of our products are for external use only unless otherwise indicated. This information is not intended to diagnose, treat, cure, or prevent any disease, and it should not be used by anyone who is pregnant or under the care of a medical practitioner.