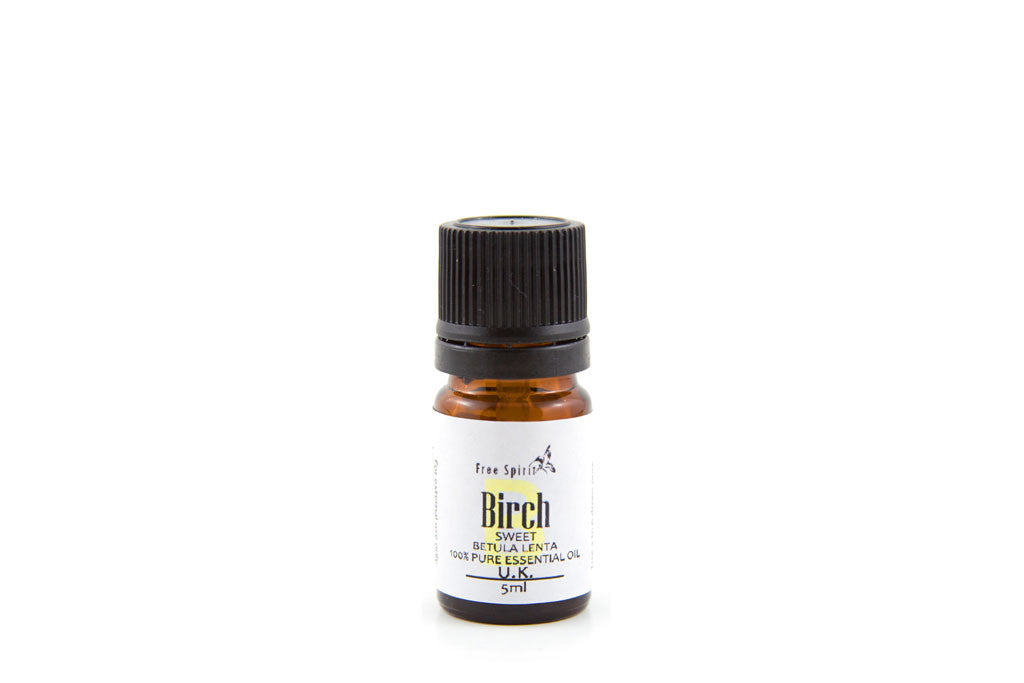 Botanical Name:  Betula Lenta
Plant Part: Bark
Origin: U.K
Processing Method: Steam Distillation
Description / Colour / Consistency:  A thin, colorless to pale yellow liquid.
Aromatic Summary / Note / Strength of Aroma: Birch Sweet has a sweet, sharp, camphoraceous scent that is very fresh and similar to Wintergreen (smells like root beer), and offers a strong top note in perfumery.
Blends With:  Sweeter citruses, herbs and woody oils, and spice oils.
Product Abstract: The Birch tree is a graceful tree about 25m high, which has a pyramidal shape while young. It has bright green leaves and a dark reddish-brown aromatic bark, which his broken into plates or patches. Native to southern Canada and southeastern USA; it now grows also in Russia and parts of Eastern Europe.
Cautions: Dilute before use; for external use only. May cause skin irritation in some individuals; a skin test is recommended prior to use. Contact with eyes should be avoided.
Storage: It is recommended that oils packaged in metal containers (for safe shipping), be transferred into dark glass containers to maintain freshness and attain maximum shelf life.
All of our products are for external use only unless otherwise indicated. This information is not intended to diagnose, treat, cure, or prevent any disease, and it should not be used by anyone who is pregnant or under the care of a medical practitioner.