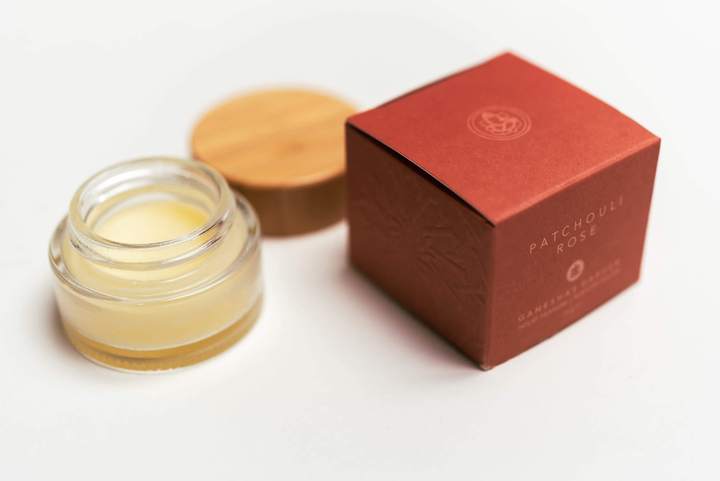 Fragrance Type: Woody Floral
Two classic scents, combined to become something extraordinary. Aged Indian Patchouli, blended with the light sweet scent of blooming roses. Earthy, floral, and extremely sensual.
Main notes: Rose, Vintage Patchouli, Incense, Sandalwood
Cocos Nucifera (Coconut) oil *, Cera Alba (Beeswax)*, Caprylic/Capric Triglycerides*, parfum.
* organic
The perfumes begin with the base of organic coconut oil. It is non-GMO, gluten-free, USDA organic certified.  It is then blended with natural ingredients including natural, organic, and fair trade MCT oil from coconut, organic beeswax, and essential oils.  We also use safe lab-produced ingredients that are phthalate-free, paraben-free, sulfate-free, and formaldehyde-free.