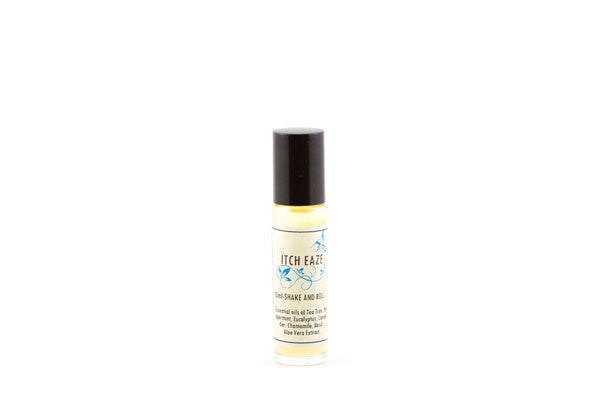 Aromatherapy in an easy to apply roll on.Aroma medica for theraputic results and Arom scents for people to enjoy the smell of essential oils all day long.
A very popular product during the summer months. Itch Eaze helps eliminate the need to scratch bug bites. It calms the skin and works as an anti inflammatory to reduce the redness. Apply as needed.
Contains a essential oil blend Tea tree oil aloe extract and other essential oils that work fast.