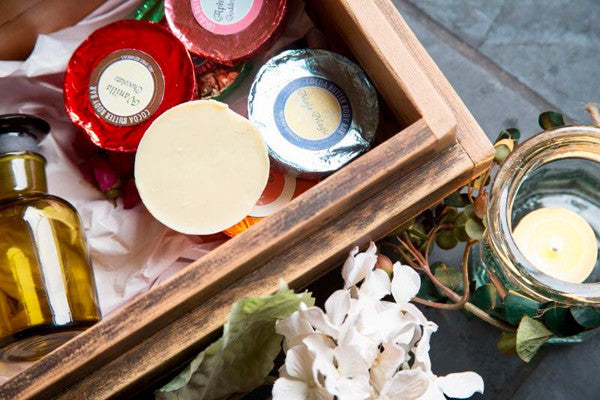 The massage bars are great little things. They melt at the temperature of the skin and create a moisturizing, slippery oil that smells like chocolate.
The massage bars are made with cocoa butter, olive oil, shea butter and essential oils. Try them out !
A warming blend of essential oils with a citrus tang, Cinnamon, Clove, Mandarin, Orange and Tangerine.