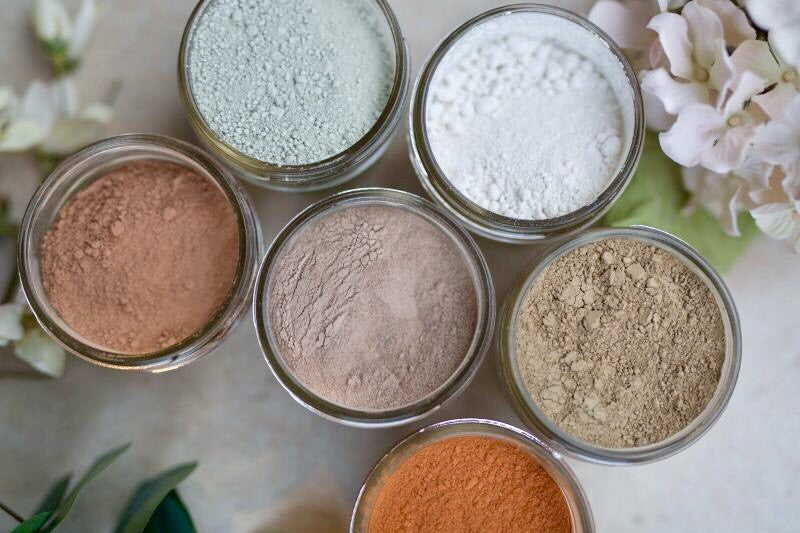 A Clay Mask will detoxify and moisturize your skin at thesame time. It draws out toxins from the skin and stimulates blood circulation,invigorating and renewing your skin. If your skin looks dull then a clay mask is the best natural DIY skin care treatment to add to your skin care routine.
The drying and tightening action of a clay mask pulls impurities out of your pores, deep cleansing your skin. A Clay Facial Mask can draw nicotine andpollutants from the skin very effectively, whilst nourishing, moisturizing andre-hydrating your skin. Clays can be blended with Hydrosols, or make a hydrating mask by blending it with one of our hydrating lotions.
Do you have oily skin, dry skin or problem skin? Do you find your skin look sdull or you just want your skin to have a radiant glow then a clay mask is thebest natural skin care treatment to add to your skin care routine.
Rhassoul Clay is an exceptional clay with multipurpose assets. It is mined in the fertile Atlas Mountains of Morocco and has been used for over 12 centuries by population in North Africa, Southern Europe and Middle East.
Benefits: Rhassoul Clay's most impressive properties in skin improvement are its capacity of absorption due to its high level of ions exchange. Studies have shown that it is reputed to reduce dryness and flakiness, improve skin clarity and elasticity. It is rich in magnesium, Silica, potassium and calcium.