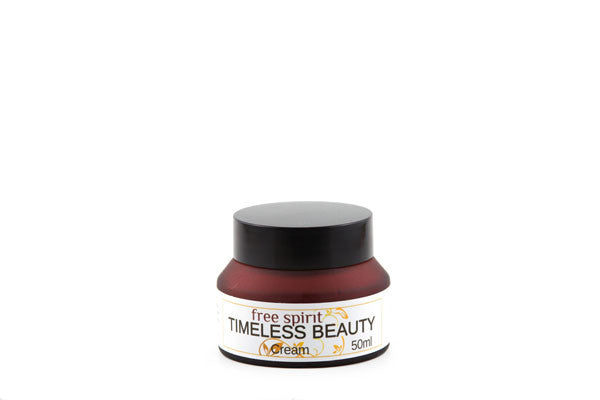 One of our finest creations. The Timeless beauty line has proved itself over the last several years to be successful in improving people's skin quality. If you are looking for a product line that restores your youthful glow. You have found one. Some of our customer are use to paying hundreds of dollars for beauty cream that are full of nasty chemicals. Our product line is so natural it is edible.
We use natural and avoid refined raw ingredients. Refined ingredients have had the healing quality of oils removed. Our rose hip seed oil still has a pink colour, Argan oil has a light scent, Tamanu oil is rich and green, these are just a few of the fine ingredients that go into out Timeless beauty line.
Timeless beauty cream is a rich moisturizer full of Vitamins E & C and full of high antioxidants. Ingredients of Rose hip seed oil, Jojoba oil, Shea butter, Argan & Tamanu oils. Essential oils of Rose, Frankincense, Myrrh, Sandalwood & Patchouli.