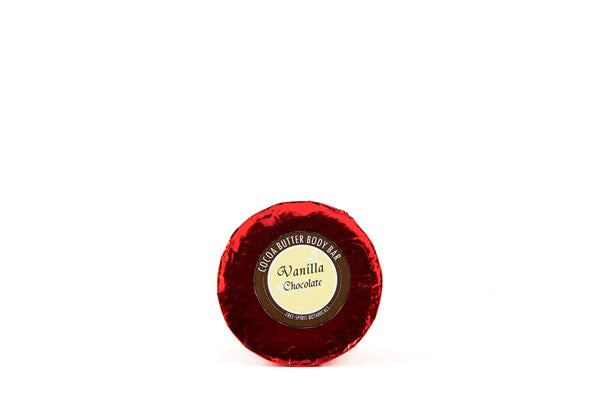 The massage bars are great little things. They melt at the temperature of the skin and create a moisturizing, slippery oil that smells like chocolate.

The massage bars are made with cocoa butter, olive oil, shea butter and essential oils. Try them out!
When we mix Vanilla extract with the cocoa butter, it's just a yummy combination.