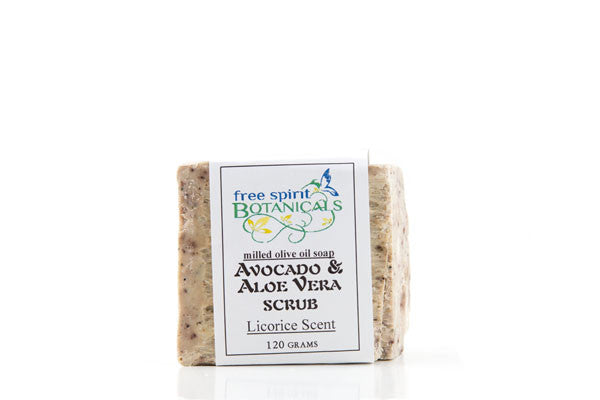 All of our soaps are created and hand made with 90 - 100% olive oil base. We find our hand milled olive oil soaps to be one of the gentlest soaps on your skin and will last 4 - 5 times longer than commercial soaps.
Flowers, herbs and aromatherapy oils which are beneficial to the skin are added along with other oils such as avocado, jojoba, palm or hemp oils. With so many synthetic and chemical products on the market today, we strive to offer to you a healthy choice of natural skin care products that clean, replenish and help to heal your skin.
Exfoliate, all skin types. Olive oil, Aloe vera gel, ground avocado stone & oil, green clay. Fennel essential oil.