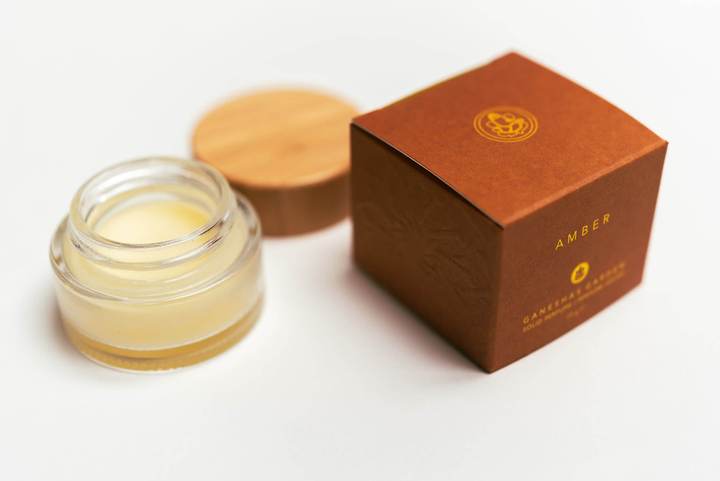 Fragrance Type: Spicy Gourmand
Know as the "King of Scents" it will help you let go of daily concerns and enter the world of sensual arousal or spiritual elevation, depending on the intention. A sweet layered scent, with spicy, earthy rich undertones. 
Main notes: Vanilla, Labdanum, Frankincense
Cocos Nucifera (Coconut) oil *, Cera Alba (Beeswax)*, Caprylic/Capric Triglycerides*, parfum.
* organic
The perfumes begin with the base of organic coconut oil. It is non-GMO, gluten-free, USDA organic certified.  It is then blended with natural ingredients including natural, organic, and fair trade MCT oil from coconut, organic beeswax, and essential oils.  We also use safe lab-produced ingredients that are phthalate-free, paraben-free, sulfate-free, and formaldehyde-free.